Over the last few months, it has been great to see operators open their doors and welcome their members back once again.
With workspaces reopening and exploring our feature releases from the last 12 months, we've received valuable feedback from our operators.
We've taken this opportunity to work out some kinks and made adjustments to the new features so that our operators and their members can experience a better workspace experience.
Alongside reconnecting with our operators, we have been focusing on improving our features to lay the groundwork for some of the more significant releases later in the year.
In the next quarter, we look forward to releasing our long-awaited Stripe integration along with our much-anticipated Lead Generation feature.
Read on to find out more details about each of our releases and updates for quarter two.
---
Jump to:
Updates
Updated Workspace Preferences:
We've updated the Workspace Preference settings to allow operators to have more control over their workspace by enabling hosts to decide when memberships should commence. Hosts will regulate start dates to the 1st of the month or let new members choose their own start date. Hosts can find the settings for this new release in the operator dashboard.
Revised enrollment settings for resubscribing members:
Further to the Workspace Preference update, when past members request to resubscribe to a workspace, they'll now be able to choose their own start date. The settings for this update can also be found in the operator dashboard.
Updated CSV Export for operator invoices:
We've made improvements to the content shown in the CSV Export for operator invoices. We've also improved the search functionality of the operator's invoices so workspaces can now search for the date range required for their records. You'll find this new upgrade in the operator dashboard under the invoices section.
Further to this update, we have redesigned the layout of our operator invoices. The new design is cleaner and provides a more thorough breakdown of charges for each invoice.
Membership Management Update
We have recently made changes to memberships where Coherent will limit dashboard access until new members have set up a direct debit mandate. This update avoids confusion, keeps host workload down, and only allows paying members to book the resources they require.
Further to this, we have worked to improve the host user experience, where hosts will now be able to access a member's dashboard, who doesn't have a direct debit mandate in place, when they enter impersonation mode. This update will allow hosts to support their members better.
Improvements to User Experience
We have also made some alterations to the overall user experience of our app. We have improved the functionality of our modals, improved the navigation of our alert banners, and made some changes to the resource options of dedicated tariffs.
Redesigns
Detail requirements for new members:
To avoid outstanding invoices and chasing payments, new members must submit their card details as part of the sign-up process. New members will not be able to make bookings or have full access to the workspace until their bank details are submitted.
Improvements to Tariffs
We've developed the workflow of the no-minimum month contracts, so these will no longer display as expiring contracts. These changes to our monthly tariff settings will reduce the number of tasks shown in the host's dashboard.
Changes to Search Functionality on Organisations Page
We've made adjustments to improve the way results are displayed on our Organisations Page. When searching using filters, the results are more functional and easier to navigate to provide a smoother user experience.
Improvement to the Page Flow of Organisation Billings
We have made changes to enhance the way operators and hosts can search through organisations billing documents. Operators will now navigate back to the organisation's profile from an individual invoice when enquiring about a specific organisation billing.
Releases
Increased Invoice Control:
We have now released a new function allowing operators to delete invoices permanently. For any workspaces with failed or cancelled invoices, hosts can clear them from the dashboard to support streamlining workspace admin. You will find the new option at the bottom of the invoice page.
What's on the Horizon?
External Lead Forms:
We are working to create a Register your Interest form, which workspaces can embed on their website for prospective members. Once completed, the data entered into the form will create a new lead within Coherent's CRM. This update is just another way for workspaces to track and stay on top of all lead journeys with Coherent.
Stripe Integration:
Our launch with Stripe is into the final rounds of testing. We hope to have this up and running with our Beta Testers shortly with positive results. Many of our operators are anticipating this release, so we are working hard to ensure a smooth integration when it's released.
File Management Updates:
This new update will allow hosts and members to upload all the necessary documents to their respective folders. This revision will be a great way for hosts to keep track of workspace admin and ensure all the required files are easy to store, access, and locate. Further to this update, we are also making changes to the member's dashboard, which will allow members to access all the files that belong to them.
What's else has been happening?
It has also been great to receive positive feedback from our operators on some of our more significant projects from the last few months too.
Workspaces are excited to see the release of deposits for monthly tariff members:
We have launched deposits on monthly tariffs, so you can now easily collect deposits for resources, such as studios and offices, keep track of how many deposits you're holding, and quickly refund them when a member eventually leaves the workspace.
We have also received positive reviews of our redesigned integration pages:
Our integration pages have also received a redesign to make it easier for workspaces to get set up with their favourite apps. The integration setup process is now more precise, straightforward and enables you to get connected quicker. We've also made it clearer to see which integrations our software supports and provide a better understanding of each integration's benefits so you can choose the right apps for you and your workspace.
What's more, our operators are finding our redesign of the leads page very useful:
We've entirely redesigned the leads page so you can see all your prospective members at a glance more easily. Our new display is customisable with our added search and filter functionality, so you can quickly search for needed lead details such as phone numbers, email addresses, desired start dates. You can also include which resource your prospect member is looking to gain access to, such as studio space, so you know whom to contact when the particular resource becomes available. We've also added in the ability to track task due dates so you can keep up to date with potential members for your workspace.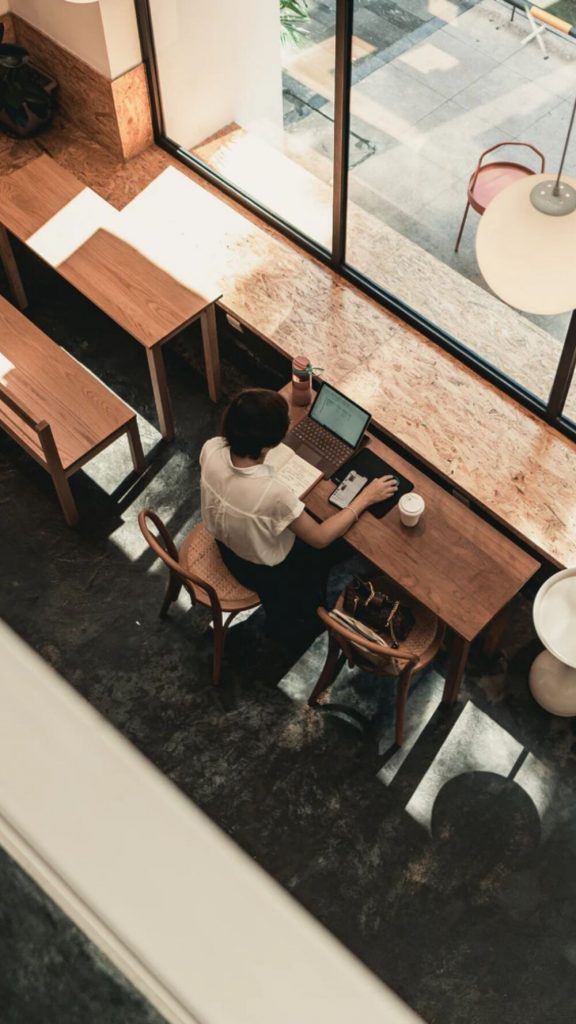 ---
If you have any questions about our Q2 update, please do not hesitate to reach out to us. ⁠Drop us a comment, message or shoot us an email, we are always happy to help.
👉 hello@coherent.work ⁠⁠
If you would like to learn more about each of our features and see Coherent in action for yourself, book a free demo today.
Or you can Sign up for free and get started straight away.
We hope you enjoy this update.