Our first update of 2022!
After our much-earned time off over the holidays, we welcomed the new year refreshed and ready to go. We have big plans for this year, so we wanted to hit the ground running. And that we did.
Read on to find out What's New with Coherent for January.
As usual, if you have any questions or feedback about any of this month's releases, please do not hesitate to contact us.
What's New for January?
Brand New Side Bar Navigation
Our biggest release for January is our new sidebar for all our dashboards. We have updated the design and functionality to improve how our operators, hosts and members move around our app.
We reconsidered the layout and grouped similar pages to give a more straightforward overview of each dashboard's functions and features. Our new design will also support new operators and hosts when onboarding to Coherent.
As part of the new design, we have included a support section where our operators can quickly access help whenever they need it, whether by contacting the support team or taking advantage of our new Help Centre.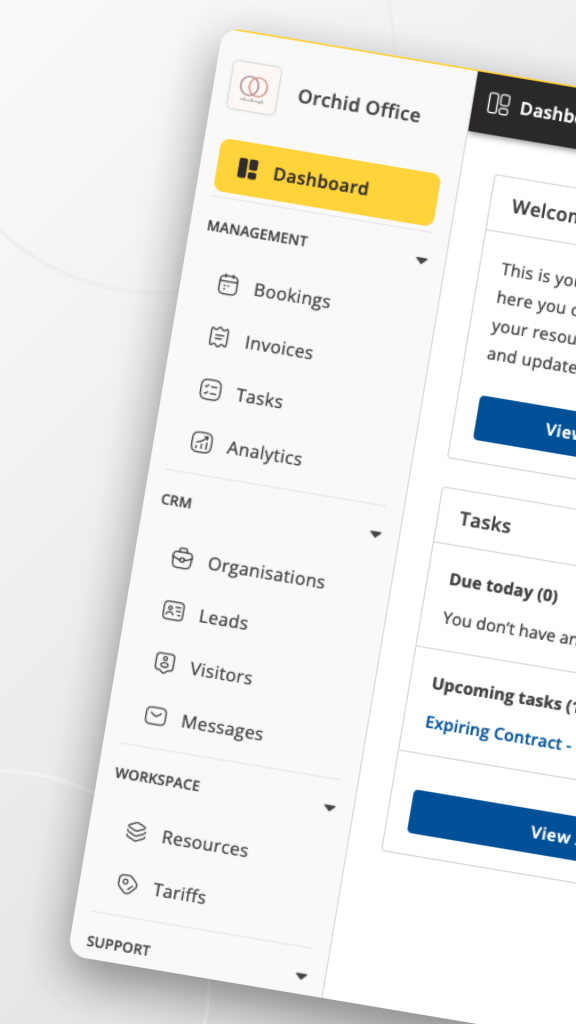 New Membership Page
We recently introduced a new membership page to provide operators and hosts with quicker, easier access to details about each of their workspace members. Hosts and operators can now easily see a member's contact information, membership plan, resource access, and invoices from this page. Hosts and operators can also upload files to share from the 'File' tab with the member.
This update is laying the foundation for further improvements to membership management. More information on this update is coming soon.
Updated Resource Details
We want to make it quick and easy for hosts and operators to see and manage all units attached to their resources. That's why we've updated the resource settings page to provide a more straightforward overview and make it easier to see which units are dedicated to which members.
With the new functionality, operators can quickly sort this overview so that a workspace with many similar resource units can manage them all with ease. This feature update is one way we like to ensure our operators and hosts are in control of their workspace resources.
Improvements to Monthly Memberships
We pride ourselves on providing our hosts and operators with the flexibility to create unique memberships options for their workspace. To improve our Flexible Memberships feature, we recently introduced a more precise overview of the contract details within the monthly tariff settings.
This update helps keep the membership overview clearer and more straightforward for members and hosts.
Updates to Workspace Logo Displays
We have updated the logo display for workspace operators to allow new and more accurate logos to be shown. Workspaces can now upload an icon that Coherent will show on the workspace and members' dashboard. We recommend uploading a square JPEG or PNG image. You can update your workspace logo from the Settings page on your Workspace Dashboard.
Introduction of the Coherent Help Centre
As part of the new sidebar launch, we are also introducing a new section of our website dedicated to providing on the spot support for our operators. From the Help Centre, operators and hosts will find a range of frequently asked questions and helpful guides. We will continue to update the Help Centre with more FAQs, Guides and other resources useful for our community.
---
What's on the horizon?
Improved search and functionality for invoices
Updates to labels across the app
Introduction of new functionalities to invoice management
---
Final Thoughts
Did you know that you can keep up to date with What's New with Coherent from your dashboard? You will find a link to read about our latest Coherent updates in the sidebar.
If you have any questions or feedback about this update, please do not hesitate to Contact Us.
Have a great February!