We just pushed out a really little update that addresses a couple of outstanding issues and made some (far less exciting) back end improvements.
It's only small but we're currently working on some much bigger features, so keep your eyes peeled!
---
Backdate an Organisation's start date
If an Organisation signs up to a 30-hour coworking tariff in the middle of the month, their tariff allowance and monthly cost will be pro-rated for that first month. In a lot of cases, it's still perfectly feasible for them to use all 30 hours, so it makes sense for you to be able to charge them full price for this
If you go to Organisations from your Workspace dashboard, you can now backdate the start date of any Organisation that signed up in the current month. This will automatically adjust their first-month invoice and their tariff allowance for that month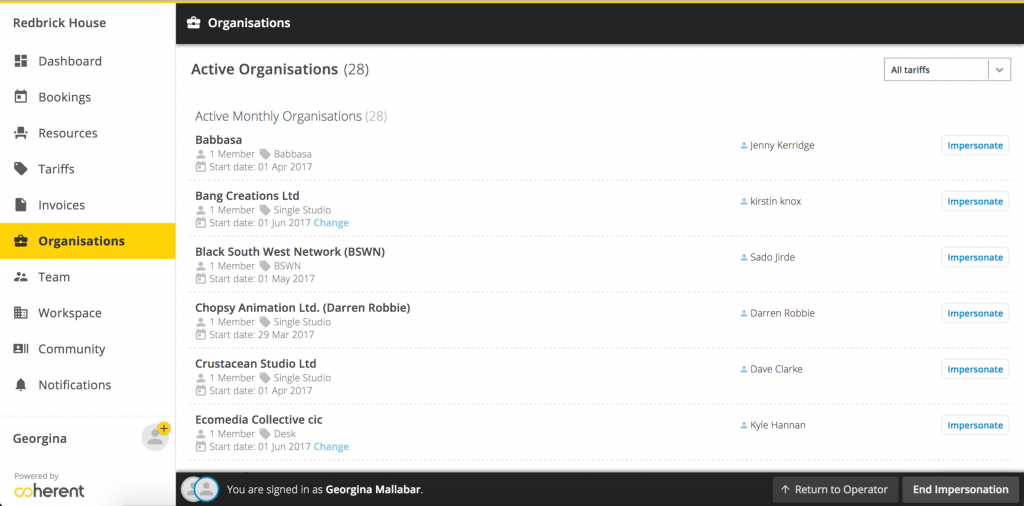 ---
Fixed an issue with deleting Recurring Manual Charges
We added this feature a few weeks back – if you haven't already seen it, you can now add Manual Charges that will automatically be added to a member's invoice every month, until you cancel it.
To set this up, just click 'Edit' on a Current Invoice for an Organisation and click 'Add Recurring Charge'
There was however a little problem when it came to deleting them, so we fixed that for you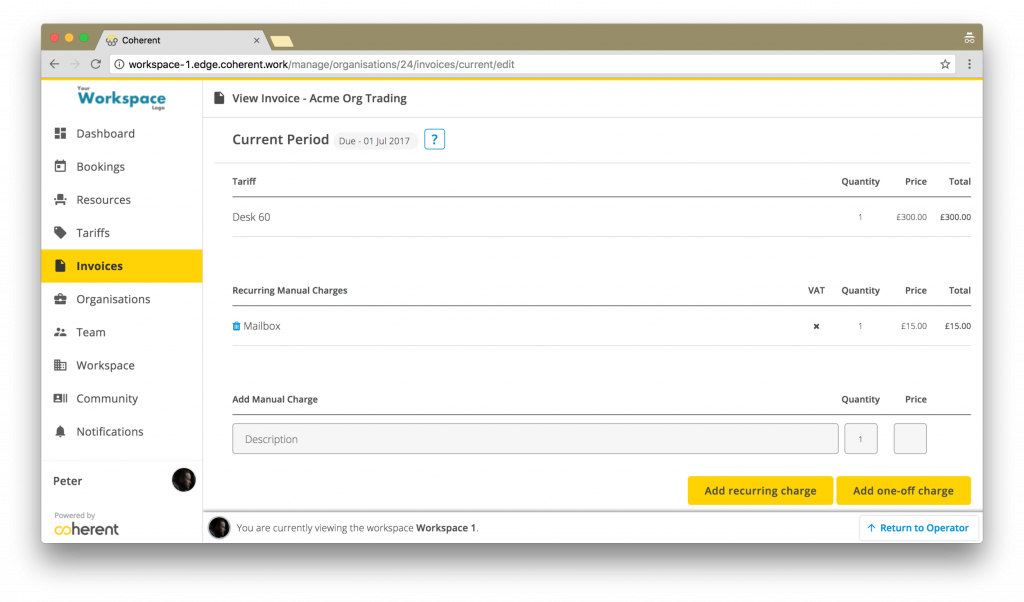 ---
Final Thoughts
We're now working on giving you the flexibility to change notice periods on your tariffs, an integration with Zapier that will allow you to connect Coherent to hundreds of third-party services, and fixing some pesky issues around dedicated resources
If you've got feedback or there are any features you want to see, email us at hello@coherent.work