Happy New Year 🎉
After our much-earned time off over the holidays, we welcomed the new year refreshed and ready to go.
We have big plans for this year, so we wanted to hit the ground running. And that we did.
With the end of January just around the corner, let us share what we have been working on over the last few weeks.
If you have any questions about this update, don't hesitate to reach out to us, and we'll be happy to help!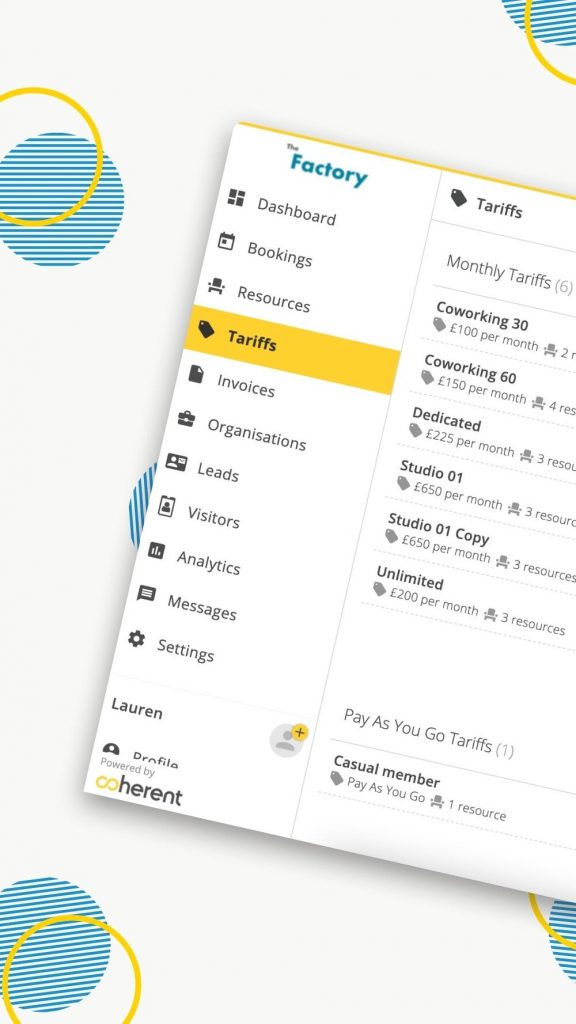 What's New for January?
We have redesigned some landing pages in our Leads section to make it easier for our operators to create and edit leads.
Our invoices page now shows your most recently issued invoices by default, so you've got a better overview of what payments to expect.
We've updated all our modals to make them a bit easier to use.
A few UI issues on the Membership page in the members dashboard, have also been resolved.
We've updated our Eventbrite integration to make sure members can see all the essential event information at a glance.
If you save Coherent as a bookmark on an iOS or Android device, it'll now display our logo, making it easier to find amongst your other apps.
We've also updated our UI for when sharing a tariff to explain better how it works.
Fixed a bug where direct debits couldn't be created during the signup process.
A bug with billing multi-day passes bookings has also been resolved.
We've also fixed a bug with invoice subtotals when removing manual charges.
---
6 tips for launching a
Coworking

space
---
What's On the Horizon?
We've been making great progress with our Stripe integration, and it's now ready for its first round of testing.
You'll soon be able to add deposits to your monthly tariffs and collect them seamlessly when new members sign up.
A new Welcome message for you to customise that new members will see when they sign up
We're overhauling the Alerts section so you can more easily manage the tasks that need your attention.
We are also updating our Lead management system to make it easier to search and filter all of your leads.
Improvements to our Integrations to clarify what the integrations offer and how to get them set up are underway.
We are also making some big UI updates across the whole app to improve our design consistency and accessibility.
Stay tuned for updates about these releases throughout February.