Five Factors to Consider When Choosing the Right Coworking Space for You
Guides
In the post-lockdown world, the new normal continues to evolve in our personal and professional lives.
For many workers and businesses, the working environment has changed rapidly. Complying with social distancing measures has resulted in mandating staff to continue to work from home indefinitely or encouraging the use of coworking spaces.
There is speculation that coworking spaces may be the way economies thrive as we adjust to the new normal. As stated last year by Larry Alton's Inc.com article, coworking spaces "…have the power to improve a city in multiple ways, from stimulating further economic and population growth to nurturing a more supportive community of professionals."
Whether you are part of the gig economy or the growing population of new remote workers, the following tips are helpful in finding a shared workspace for your success.
Once you have located your options, it is essential to check out these flexible workspaces. Take notes, make a spreadsheet, list the pros and cons of each location, and compare your expectations of these critical aspects:
Locations and Access
Amenities
Environment and Atmosphere
Workspace Security
Membership Cost
Join us as run through the five factors to consider when choosing the right coworking space for you.
---
Five Factors to Consider When Choosing the Right Coworking Space for You:
Location and Access
Is there available parking? What about neighbourhood safety? How about commuting time and distance? Consider if you prefer a set schedule or need the flexibility to access the space when you are the most productive.
Whether you prefer an urban space such as Distil Coworking in Bristol City Centre, or a rural space like Spithurst HUB in East Sussex, be sure to choose a space that is right for you.
Amenities
What kind of office equipment, high-speed internet access, coffee/tea, private spaces for phone calls, collaborative spaces, and printing services does the coworking space offer? Look for the facilities that are helpful to your regular course of workflow, including flexibility to move to another area freely, or being located in a 'fixed' space assignment.
Environment and Atmosphere
A workspace needs to be comfortable, including temperature, lighting, ambient noise, sense of activity and intensity of others who use the space. As noted at Luxafor's Blog about choosing the right coworking space, the area should encourage "productive work, sparks creativity, and has the potential for meaningful networking." Check out The Tribe in Totnes, as an example of community and collaboration.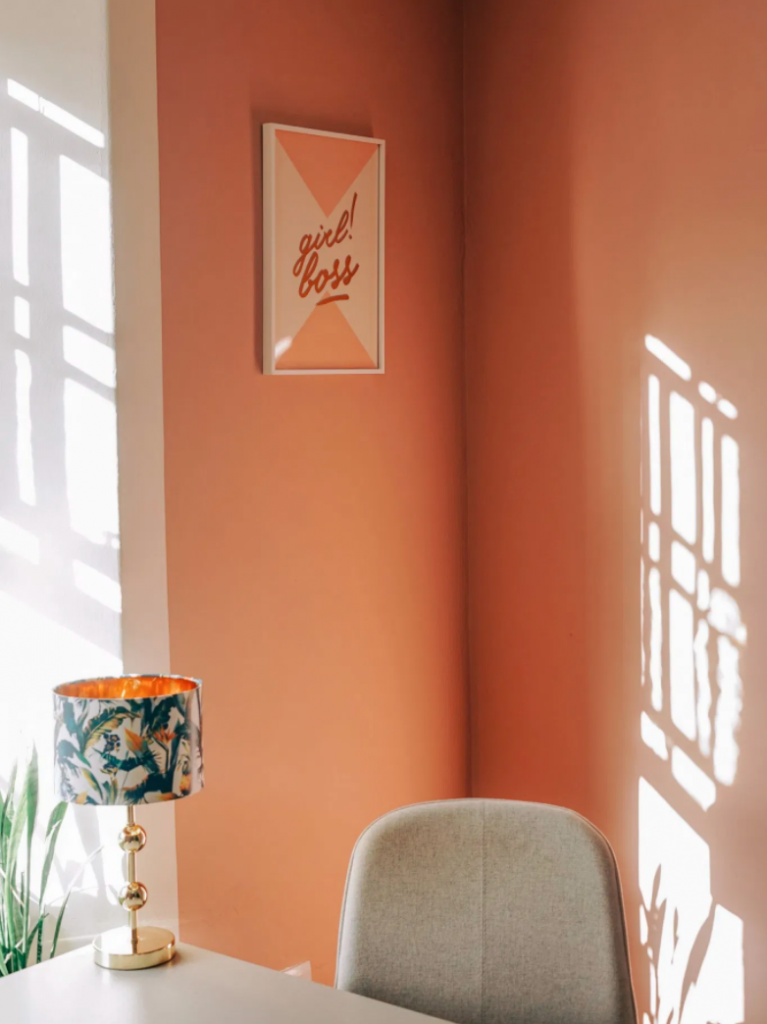 Security
whether secure access, security guards, cameras, or all of the above. If you're not comfortable leaving your laptop or folders alone when taking a break, you should look elsewhere.
Cost
Ask about a trial option, then be sure to understand what is included with each package or option available, since there is nothing worse than an extra fee on your invoice! If it's not specified, access to copiers and printers may be a per-page fee or a base number of pages included in the package you choose.
As more executives and business owners realise the cost-saving benefits and advantages of staff who are more productive and satisfied with a remote career, coworking options will become more available and diverse. Be sure to base your coworking 'home' decision on how the space will best fit your needs to be successful.
---
Final Thoughts
We hope you find this guide helpful when it comes to choosing the right coworking space for you.
Curious about the benefits of coworking? Be sure to read our blog about how a coworking space can boost your career.