3 Ways to Differentiate your Coworking Space – And Add Value for your Members
Resource
Coworking spaces are popping up all over the place right now. 
And even though supply is often short, differentiation is key in making sure that your workspace is a hit.
Whether it's derelict warehouses, old factories, unused attics, or even abandoned banks, architecturally interesting buildings all over the world are being given new leases of life as flexible workspaces.
---
But as more and more spaces are appearing, it's becoming more and more crucial to differentiate your workspace from the others just down the road.
And whilst buying multi-coloured furniture and painting all the walls in different colours would certainly help you stand out, it probably wouldn't add any value for your members.
Here are a few things to consider when trying to differentiate your workspace:
---
Offer a variety of working spaces
Coworking spaces are considered 'Third places' (reference). According to sociologist Ray Oldenburg, they are an informal meeting place between the domestic home (first place) and the productive workplace (second place). Coworking spaces should combine the comfort and flexibility of the home, with the structure and focus of an office.
Consider combining shared desks, work pods, standing benches, sofas and booths to make sure there's something for everyone.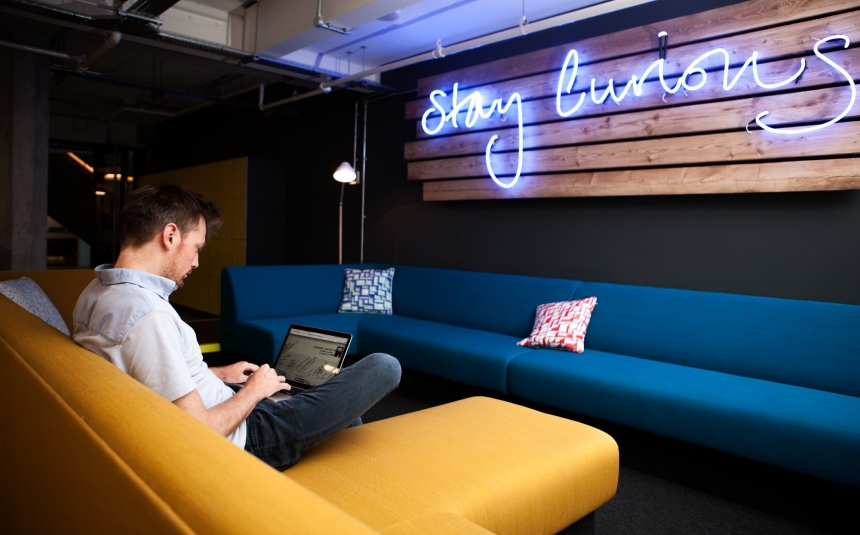 ---
Make your workspace more than just a nice-looking office
Make the most of your space and the community you have to host talks, hackathons, workshops, masterclasses etc.
Your workspace members are probably the sorts of people that want to learn from other people, and if your coworking space has a comfortable environment, they'll have no problem hanging around until later in the evening in exchange for a valuable talk or class.
You may even find that you don't need to get external guests to come and give the talks, your members might be happy to host it themselves; a designer might give a "basics of photoshop" class to try and attract new clients.
A lawyer might be happy to give an introduction to Intellectual Property in exchange for a plug of his or her own business.
---
Really work on the community side of coworking
Coworking spaces are sold as a place to work alongside like-minded people, share ideas and experiences, and collaborate on stuff. But in reality, most of your members will probably spend the day with their headphones in and not really know much about the people around them. By fostering your community you can really help to live up to one of the promises of coworking, and probably one of the big reasons your members signed up in the first place
You can achieve this in a few ways
As a workspace owner, make sure you know your members. Make them feel at home, but also make sure you're available to them if they need to find someone with a specific set of skills. By knowing your members you know where to point someone when they ask for a designer, developer, legal advice etc.

Host community events. Sometimes just a networking event with no specific agenda will be enough to help your community mingle. Try beers on a Friday, midweek-breakfast or a fortnightly film club.

Arrange trips / outings / excursions. Whether it's a monthly bike-ride to a local pub or an early morning Sunday walk along the river, it'll really help your members get to know each other outside of a working environment.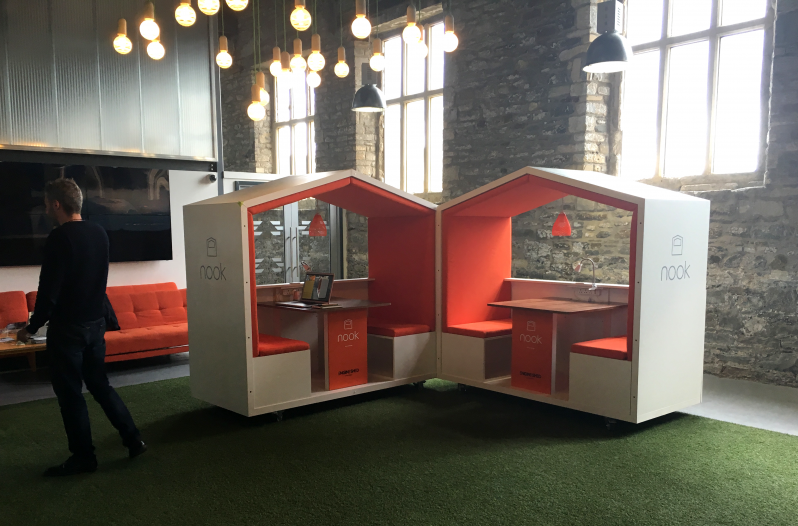 ---
Final Thoughts
There's just a few things you could try that might help your coworking space stand out from the rest. 
The good thing with the coworking market is it's still very young. Everyone who runs a workspace is just guessing, trying to find out what works. For you, this means there aren't any rules about what you can or can't do.
So just try stuff and see what happens. If it goes well, do more of it.