Useful Apps for Coworking Space Professionals
Resource
The growth of technology has revolutionised the business world, with companies creating an endless stream of useful tools to improve work processes and productivity.
The problem is that there are so many it can be hard to know where to start!
To help with this, whenever we find any useful apps, websites or resources for coworking space operators we'll list them right here in this post.
We'll split them into handy categories because we're cool like that
---
Jump To:
---
Coworking Space Management Software
Before we dive into the rest of the list, we'll start with what we know best.
The future of workspace management will rely heavily on software assistance. As the market becomes more sophisticated, member expectations are increasing. Professionals want seamless onboarding, foolproof payment collection and the autonomy to manage their own bookings.
Using software to perform background tasks will give you the time to focus on what really drives your coworking space forward. The people. No more admin days. Instead, your staff can focus on promoting your space on social media, creating marketing content, organising events, sales outreach and learning new skills.
Coherent possesses the power to transform the way you work. The platform will save you hours of time by automating routine tasks such as making bookings and payment collection, simplifying member management and providing a framework to connect your community.
Coherent uses a percentage-based pricing plan, so charges scale to your growth. You can use Coherent to manage your space on any device, anywhere, anytime. Every feature is unlocked and you receive unlimited support from our super friendly team! Check out our features here.
Alternatives to Coherent:
---
Social Media Management
For coworking spaces, social media is the best way of finding customers. The problem is that social media is easy to do, but hard to master.
Many users log on to Instagram and Twitter hoping to be inspired, scroll for a while, then find time has flashed by and they still have no ideas. This leads to rushed posts that don't give value to your audience, lower interactions and eventually you lose motivation to invest effort into social media.
The best solution for this is to get ahead of the curve and start queuing up posts in advance. Sure, you can still do the occasional inspired post if you have news or spot a relevant trending topic, but you also want to take the pressure off by having several posts scheduled a week ahead.
At Coherent, we use Buffer to schedule our Facebook and Twitter posts. We aren't super heavy on social media, but find it particularly useful for promoting blog posts. The general idea is to write a blog, then schedule three posts promoting it, these promotional posts could use quotations from the blog, or draw on different angles to attract varied readers.
Buffer is really simple to use and can queue your posts for Facebook, Twitter, Instagram, LinkedIn and Pinterest. The premium version allows team members to collaborate on drafts, gives you analytics on your posts and lets you queue 100s of posts.
They have a free version too, so try it out to see what a huge difference it can make to your social media strategy. Using a tool like Buffer will help you construct your online personality with more consistency and less stress.
Alternatives to Buffer:
---
Internal Communications
It is essential to have an online hub for your coworking space. A place for people to natter, network, find out about events and share memes. This is a virtual home for your community, where people can feel connected even if they are out of the workspace for the day.
You can choose to use alternatives such as WhatsApp or Facebook, but we recommend using one of the solutions below because they are designed specifically for community messaging and a lot of people don't like mixing personal life with business life.
Slack has taken over the business world by transforming how we do internal communications. Reminiscent of the social media channels we use on a daily basis, Slack allows you to talk with coworkers privately, or set up channels for specific conversation topics.
The user-friendly platform is available on all devices and inviting new coworkers is simple. You can share documents, files and images with ease by dragging and dropping them into your conversation. With high-level security, you can rest assured that your coworking space communications will remain private and safe.
Get started with the free version of Slack that stores up to 10,000 messages before archiving older posts. Your members will also be able to use Slack for 1:1 video and voice calls.
Alternatives to Slack: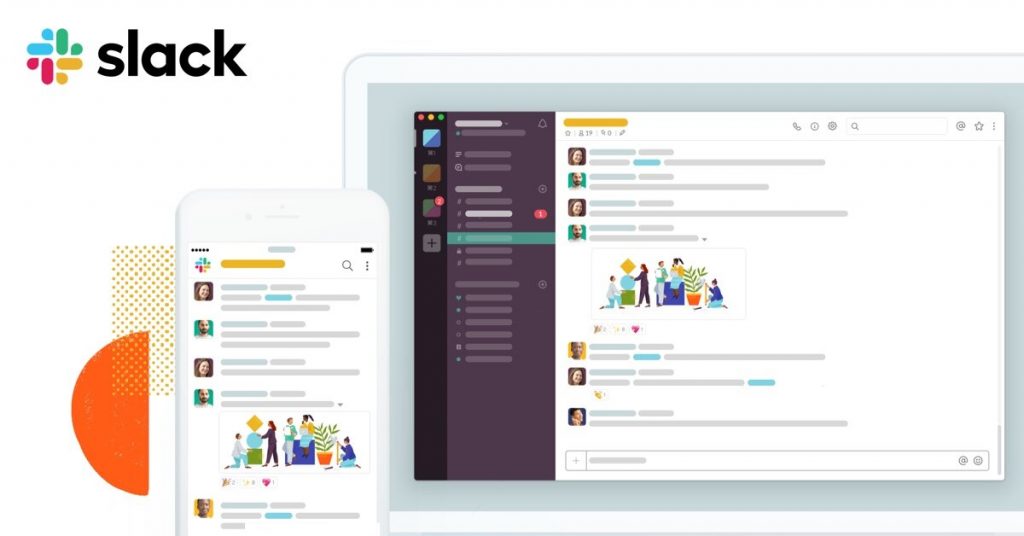 ---
Video Communications
Coworking and Remote Working go hand in hand, and that means lots of calls. With people doing business globally, the vast majority of professional relationships are now built online through messaging, phone and video. Naturally, the quality of the communication channel matters greatly, patchy reception, background noise and pixelated videos don't give the best impression.
Zoom has taken the world by storm lately. You can join Zoom for free and then choose from a selection of paid plans should you wish to use some of the premium features. The crux of Zoom's reputation stems from its reliability, it is known for consistently providing impeccable quality.
One feature of Zoom that is particularly impressive is that you can record videos and receive automated text transcripts of the audio. This is very powerful for people who run regular webinars and wish to release them as on-demand at a later date. Combined with the ability to host live events across multiple social sharing platforms to thousands of viewers, this is where Zoom really carves out its own unique experience.
The free plan is generous and even allows you to record videos straight away, although they must be saved locally. If you're looking for a comprehensive video platform, Zoom offers analytics, the option to run polls, follow up on call participants and even change your background during calls.
Alternatives to Zoom:
---
Email Marketing
If you aren't sending out a monthly newsletter to your members, you're missing a golden marketing opportunity. Email campaigns still get very high engagement rates and they are an excellent way to inform people about changes, events and projects that are happening in your space.
Mailchimp has almost become synonymous with email marketing. The cheerful monkey logo and feel-good marketing help their cause, but behind the scenes, there is a terrific core product.
The template editor is really simple, and dare I say, fun to use. Within a few creative hours, you will be able to construct an email campaign that feels aligned with your brand. Mailchimp can also help you with building landing pages, sign up forms and other marketing content.
Get started with the free plan which allows you to send emails to 10,000 contacts and keep 2,000 subscribers in your account. A generous amount of features are available, more than enough to get you going.
Alternatives to Mailchimp: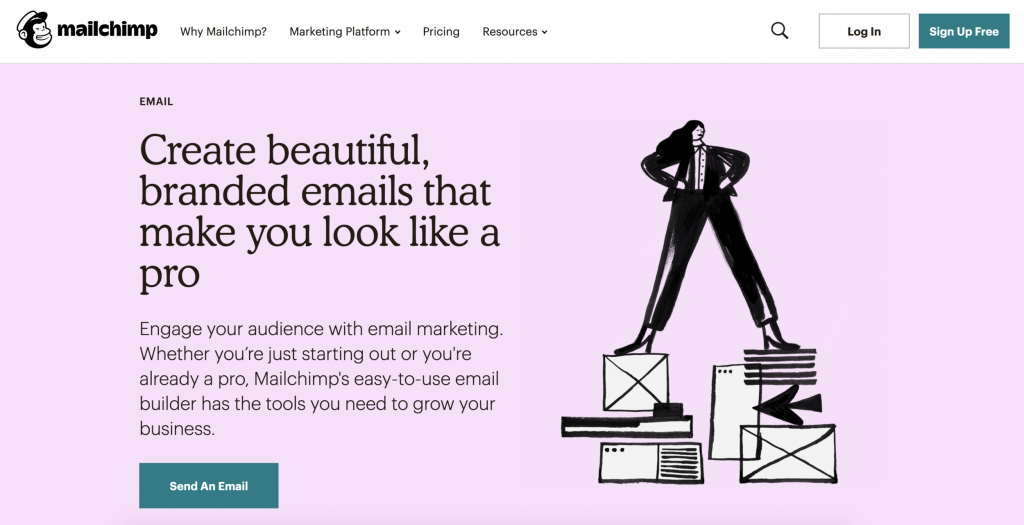 ---
Event Management
A coworking space that runs great networking events will always be successful. Bringing people with ideas together is what coworking is all about, so it makes sense to use software to organise, promote and analyse your events.
For those with bigger spaces, events can generate an important revenue stream in their own right. For example; you could invite high profile guest speakers or even host your own music gigs. Just be careful not to take on too many faces.
Eventbrite has all the features you would expect from a market leader: real-time insight, in-built payment processing and a clean interface. The user experience for event creators and attendees is equally impressive.
The strongest aspect of Eventbrite is arguably its developed integration with Facebook that allows you to not only market your event via social media but also sell tickets directly through Facebook's checkout. This is amazing for those multi-purpose spaces that run events open to the general public.
Eventbrite is free if your events are free. Once you start charging for tickets they introduce a 2% + fee model.
You can connect your Eventbrite account to Coherent with a native connection so all of your upcoming events are listed in your member's dashboards.
Alternatives to Eventbrite: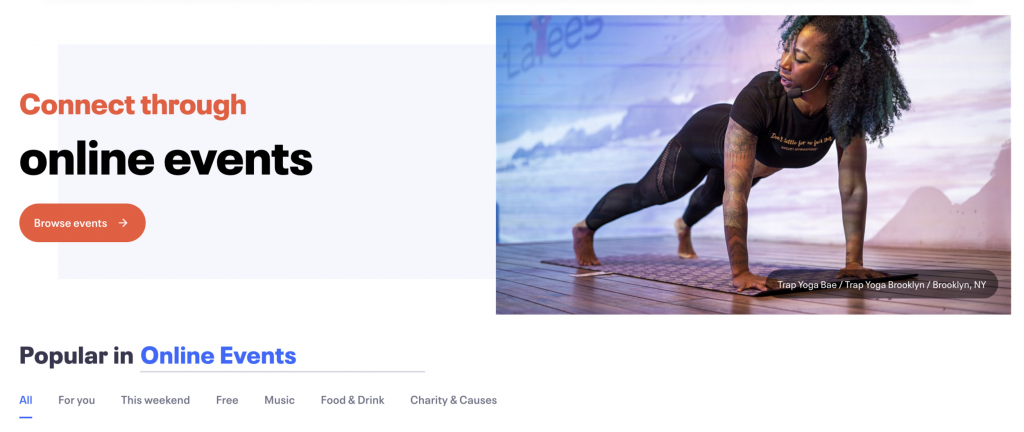 ---
Door Access Control
Security is super important in every work environment, with personal safety and expensive equipment at risk. At coworking spaces this can be exceptionally hard to monitor with people entering and leaving the building all day; whether members, visitors, delivery workers or cleaners.
Door access control systems can help to minimise the risk by restricting who can enter, when they can enter and which rooms they can access.
Salto has focused on providing access solutions for the coworking industry for many years, resulting in a reliable product that improves the safety of your space. You can manage multiple spaces all from the app, organising members into groups to determine their level of access.
What's cool about Salto is the various ways you can unlock doors; from using Bluetooth on your smartphone, physical tags, pin systems or even remotely from their dedicated app. You can also analyse member activity to understand your customers in more detail.
Pricing for the hardware varies so you will need to book a visit from a Salto engineer.
Alternatives to Salto: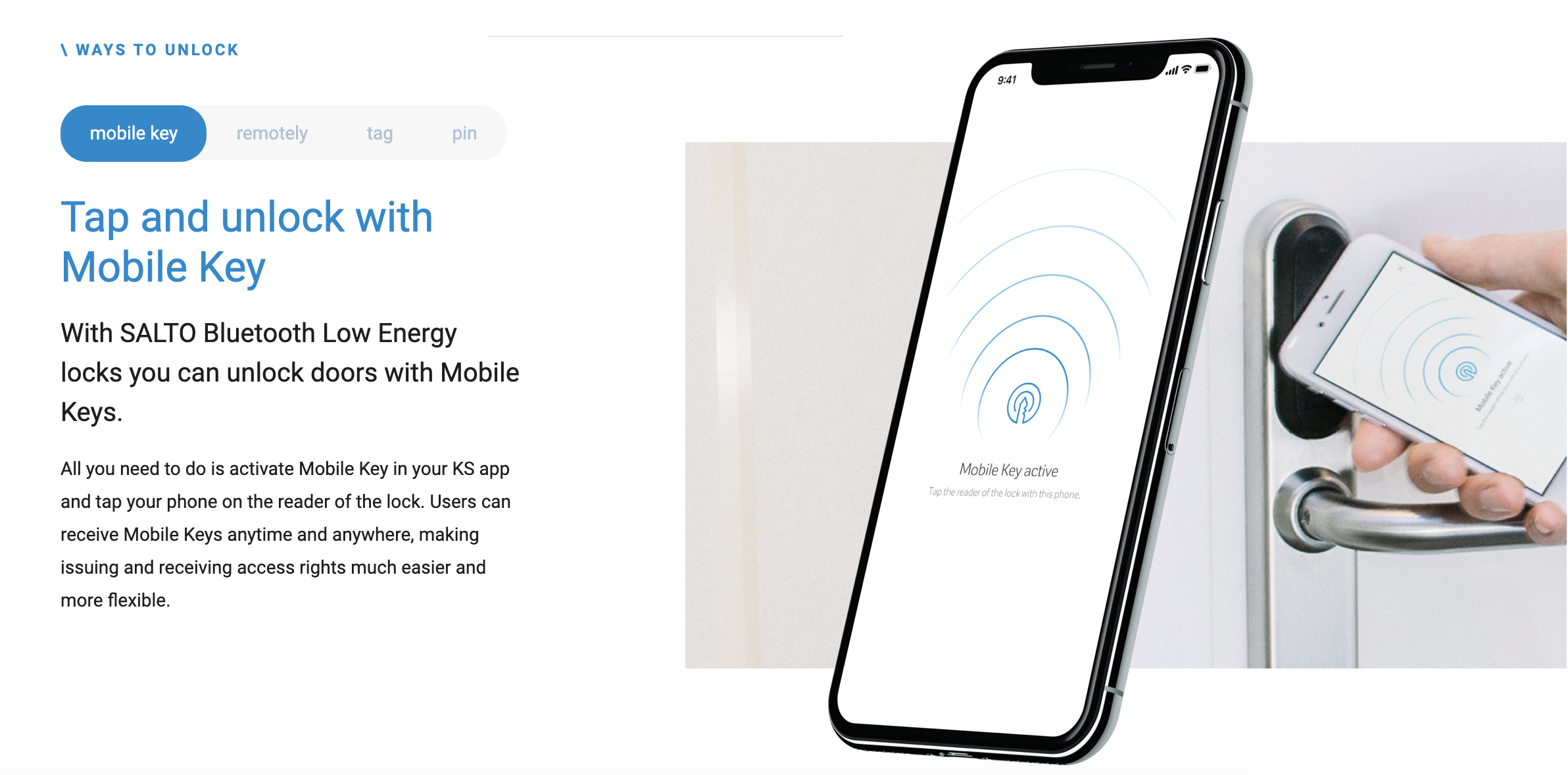 ---
Accounting Software
Accounting software is perhaps not the most exciting category on this list, but it is one of the most important. You have to get this right, so choose a software that has excellent reviews, an intuitive interface and integration capabilities.
We use Xero at our coworking space because we can integrate with Coherent via Zapier. The platform has a clean interface which really helps when you are managing complex figures. Functionally, Xero has numerous automation flows to save you time and energy when reconciling payments.
Xero's analytics dashboard helps you keep an eye on your cash flow and quickly gives you insight into the profitability of your coworking space.
With the Standard version priced at £24 a month, Xero is superb value for money and can make accounting a breeze compared to archaic methods.
Alternatives to Xero:

---
Productivity Boosters
Unless you're one of those people with a super-powered brain that can somehow handle modern life without assistance, then there are plenty of apps to support you. Running a coworking space can sometimes be a manic affair, so having an app to remember things for you, streamline your focus and remind you when they need to be done can be life changing.
Tip! To maximise your to-do list, remember to divide big goals into bite-sized, actionable tasks. Momentum is important in having a productive day and if you set ambiguous long-winded goals you will quickly become demoralised.
Notion is the ultimate organisation and collaborative tool where you can form and share detailed plans, set up to-do lists, manage projects and house knowledge. The goal of Notion is to replace the various tools you use to manage your workflow and compile them into one neat workspace. And, it achieves that goal.
You can use Notion on your browser, web app or mobile app so everything you need is readily available wherever you are. Get started for free and when you become a power user move up to a very affordable monthly plan.
Alternatives to Notion: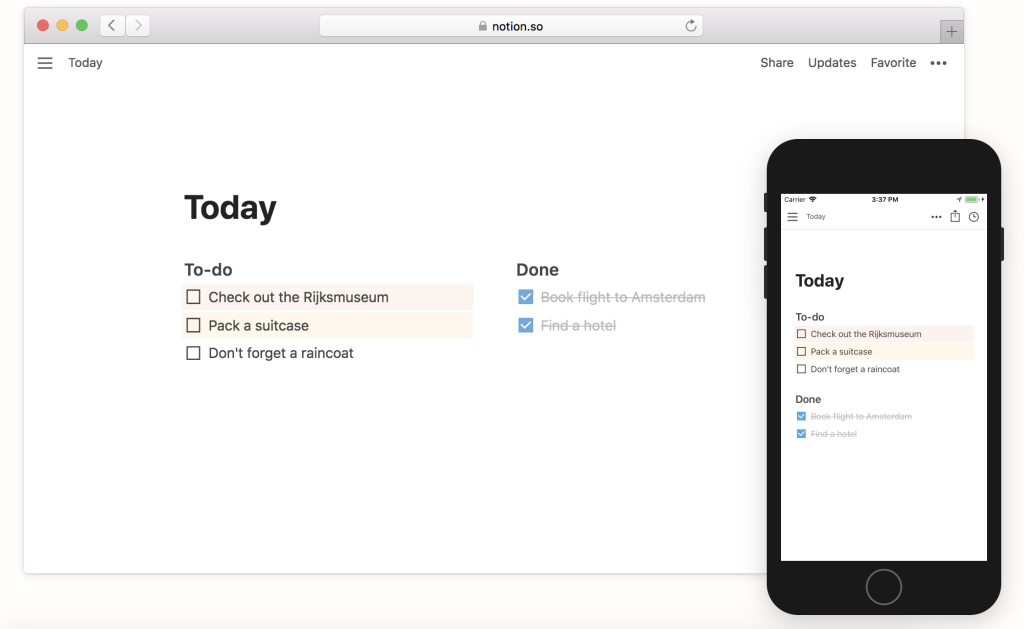 ---
Live Chat
Having a live chat option on your website will help you improve the buying and learning experience for your customers. According to Drift, live chat messages get up to 15x more engagement than email. Why? It's a conversation invitation with another human, an option to get instant answers, as opposed to email which feels like a distant and formal request.
Just make sure that you have someone available to answer any messages! Even though live chat will store the contact details of website visitors, it's not a good look to be inattentive.
Drift is the leading conversational marketing platform designed to help you connect with the modern buyer who is fast-moving and seeking quick answers. The platform is very intuitive to learn and you can be set up in minutes. We would recommend downloading the desktop app to receive timely notifications.
Using Drift also gives you insight into conversation analytics. You can see how many people you are speaking to each month and how many emails you have captured. Use this information to re-engage with leads and increase your conversion rate.
With the premium version, you can personalise your chatbot and schedule appointments such as workspace tours or video calls. There is also a free version of Drift for those of you who want to experiment with basic live chat capabilities to see how it affects your customer acquisition.
Alternatives to Drift: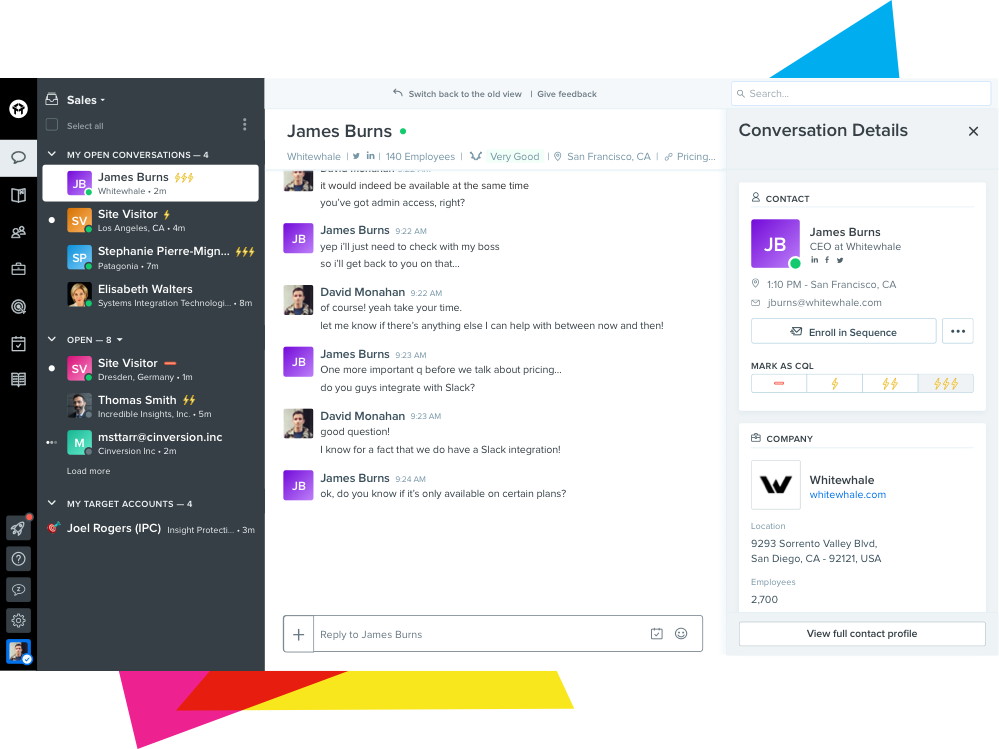 ---
Survey Sites
Why are surveys useful? As a coworking space operator, your members are your most important source of feedback and it gives them an opportunity to shape the space they occupy.
Note; use surveys with caution. Don't quiz your members about what brand of coffee you should buy. Save your questions for end-of-year summaries and big decisions.
We use Typeform at Coherent and absolutely love the user experience. The flexibility in design means you can build a survey that feels like it belongs to your business. With 500+ integrations through Zapier, as well as a score of native integrations you will be able to connect your data to your favourite services.
Typeform is super simple to use and you get a stellar end product.
If you're running a small scale operation (100 form replies per month) you can use Typeform's free version. You'll miss out on some of the premium features, but it'll still offer you a generous toolset.
Alternatives to Typeform: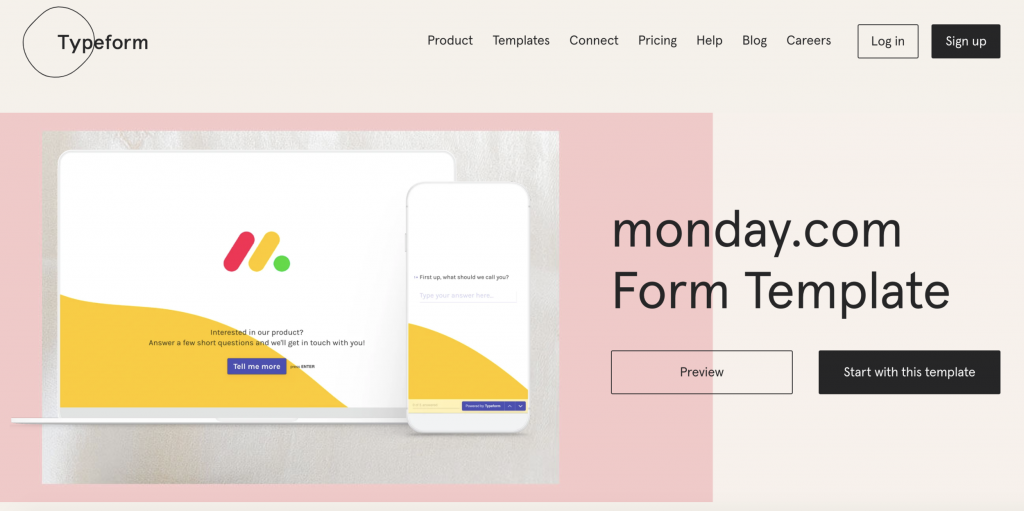 ---
Bonus Apps
We found out about Krisp recently, and now we can't imagine conducting a video call without it. Every coworker and remote worker should be using this app to reduce background noise and increase call clarity. When you set up Krisp, you will be asked which video software you use and can watch a short video on how it works.
Since using Krisp, my calls are no longer interrupted by the whirring and banging of the coffee machine, or the humdrum of human voices in the café. Equally, Krisp manages incoming background noise so you are able to hear people speak more clearly, reducing friction throughout the call.
They have various plans, including a free version so you can experiment on a few calls to see the difference.
---
Want to link your website on your Instagram profile, BUT also want to link your newsletter? It's a tough decision as both will bring value. With linktree you don't have to choose, you can link them both and more!
Use linktree to connect your audience with your latest blog post, video, webpage or newsletter. It's perfect for your social media profiles. The tool also has analytics so you can monitor what type of content your audience likes to see.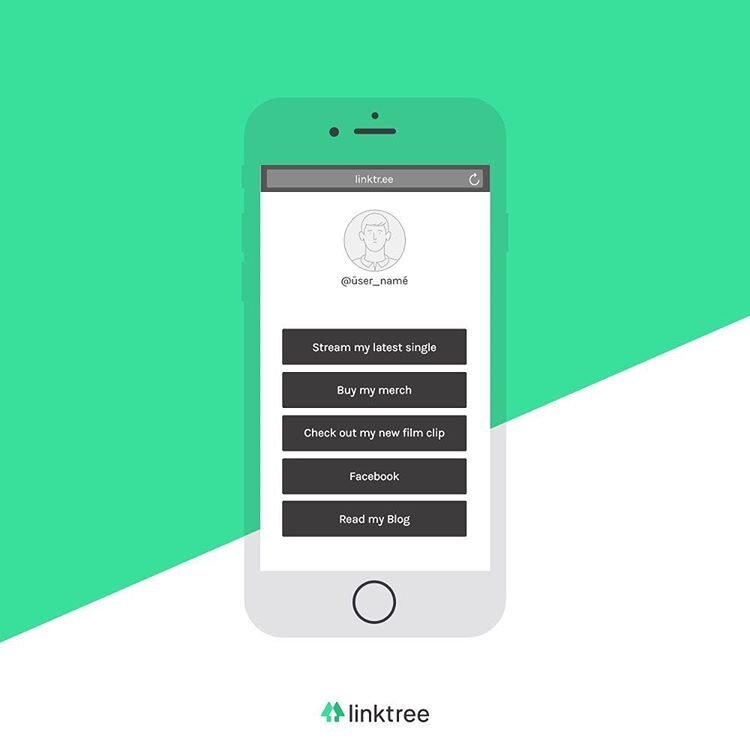 ---
Looking to offer your members business perks as part of their membership? Look no further than included.co. Signing up to the platform is simple and entitles all of your members to a marketplace of discounted services. This can be an excellent way to add value to your space.
They use a revenue share model so there are no signup fees and no fees per member. Hector, the founder, also runs a very active coworking software group on Facebook that is worth checking out.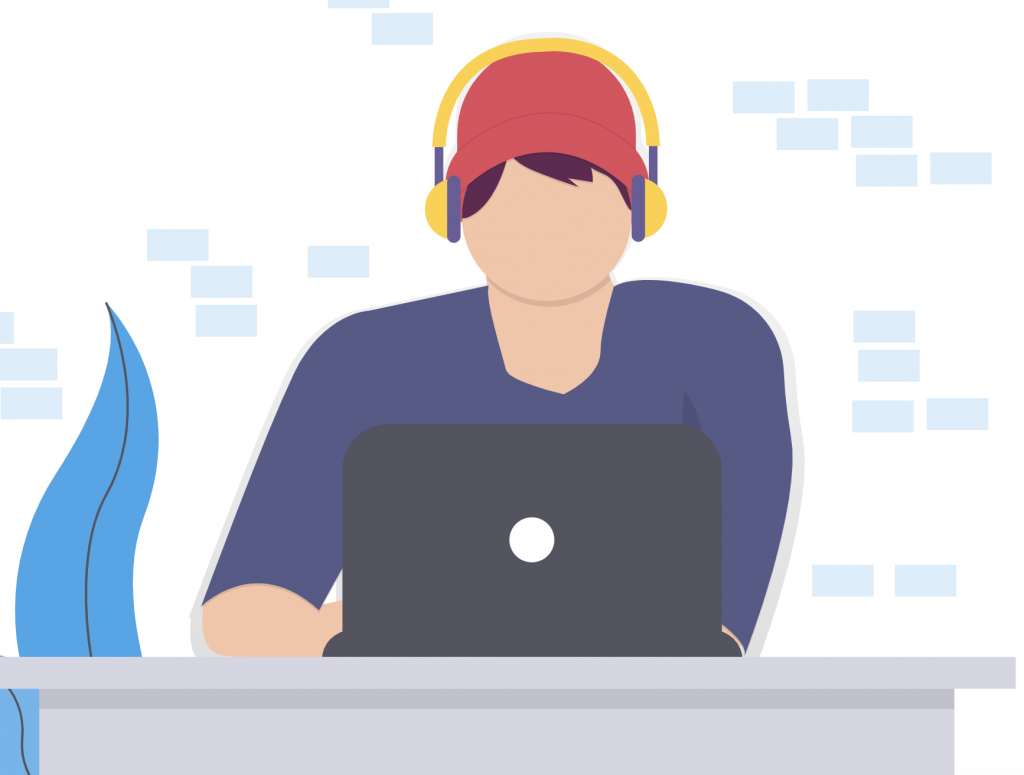 ---
Tired of searching Pinterest and Google for the perfect plant for your workspace? ChooseYourPlant saves you time by showcasing a wide range of office suitable plants. Click on a plant to discover further details about care, preferred environment and size. You will find a list of useful tips as well as links to videos.
If you are a plant enthusiast there is even a Slack channel you can join!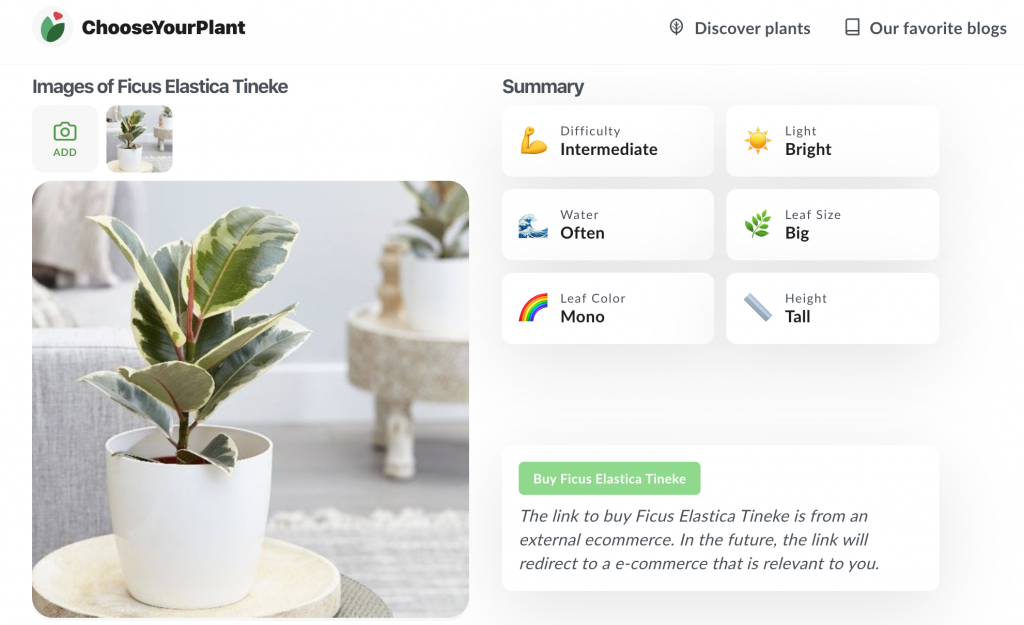 ---
Do you wish you could connect Xero to Coherent? or Mailchimp to Eventbrite? With Zapier you can.
Zapier acts as a bridge between two apps. You don't need any coding or technical knowledge. Simply choose two apps you want to connect, then choose an action and an outcome. Zapier is incredibly powerful for automating processes like building a marketing list or reconciling payments.
You can build simple workflows on a free plan, with more complex relationships available on premium.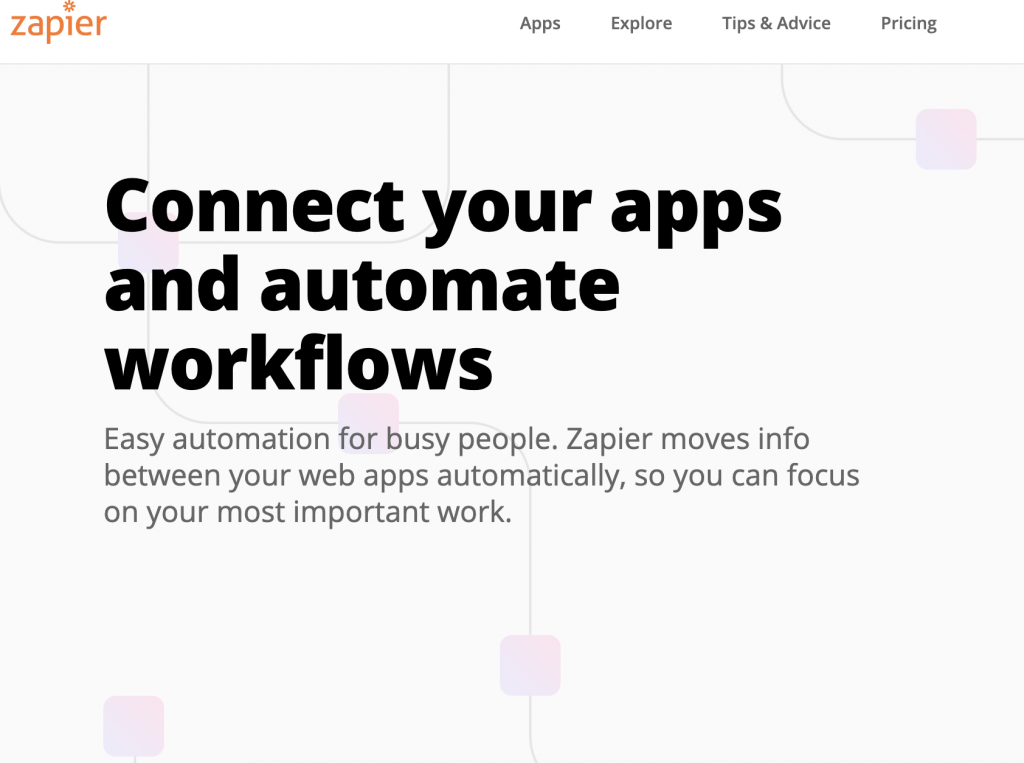 ---
Final Thoughts
Congrats, you made it to the end!
Remember all the way back at the start when we mentioned Coherent? You know, the brilliant all-in-one coworking management software.
Why not check us out with a demo?