How to Generate Leads for Coworking Spaces
Marketing
The coworking industry has exploded in recent years, and it's not slowing down anytime soon.
With more people working in shared offices right now than ever before, it's really not a surprise that old factories, shipping containers, and studios are being given a new lease of life.
If you are thinking about opening a coworking space of your own, or want to improve lead generation for your current location, then join us as we share five tips on how to generate leads for your coworking space.
We'll go over some ways that other spaces have been successful in generating leads so you can start implementing them in your business today.
What is lead generation, and why is it important?
Lead generation is the process of generating interest in a product or service. A lead can be generated through advertising, such as social media ads and print materials. Then, the lead is sent to the company on a list. Typically, those leads are qualified and contacted by phone or email.
Lead generation is essential because it's crucial for business growth: without generating interest in your product or service, you won't grow as quickly. If done correctly, lead generation will allow you to reach new potential members.
Lead generation can be very time-consuming and expensive, so you want to ensure that your lead is qualified before bothering them with marketing materials.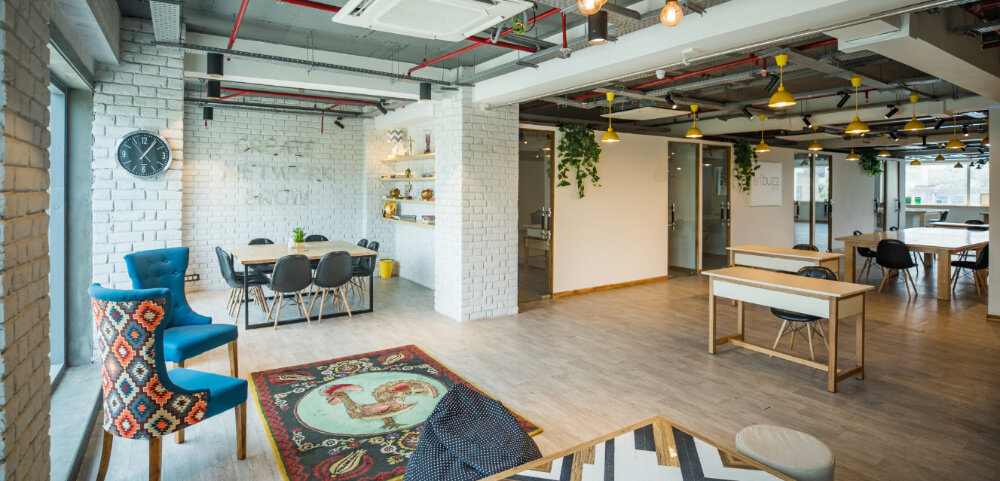 Ways to Generate Leads for Your Coworking Space
Sign Up for LinkedIn
Create a free Company page on LinkedIn. You can include your company's logo, mission statement, and services offered in addition to location information for prospective clients that may be looking for coworking spaces nearby.
Don't forget to update the company page description on LinkedIn with keywords that will help potential clients find your business, such as "coworking spaces" or "shared office space." You can also increase visibility for your account by adding tags and links in the summary section.
The more information you provide about who you are and what services you offer, the better chance you'll have of being found by people searching for what you provide.
Share News Through a Blog
You can start a blog to generate leads for your coworking space. In the content of the post, you should include keywords that are relevant and valuable to potential clients who might be looking for coworking spaces in their area.
You could also announce any new services on this blog or write about what your company has been doing recently in preparation to open. The more information you provide about who you are and what services you offer, the better chance you'll have of being found by people searching for what you provide.
Attend Networking Events
Networking events are an essential part of lead generation for coworking spaces. You should make a point to attend these types of events regularly, and if possible, outsource the responsibility to someone who has a natural talent for networking or public speaking.
If you have any connections with other local companies that can provide valuable services related to your industry, then invite them as well.
You should also make sure that you have a talking point for each event: an article or idea to share with the other attendees, something about your company and services they can provide, or any recent news related to what's going on in your industry. It doesn't matter if it isn't all business-related; simply sharing new information can be a great way to connect.

Join Relevant Facebook Groups
Joining Facebook groups related to coworking or your area is a great way to connect with your target audience and share new information that they will find valuable.
If you have any connections with other local companies that can provide valuable services related to your industry, then invite them to join as well. Just make sure you do your research before inviting them, as you want to make sure their business is relevant to the group.
Once you post content to the group, be sure that it is something new or different from what has already been shared for others to take an interest in and comment on it.
Secure a User-friendly Website
Ensuring you have a website that is up-to-date and mobile-friendly will support people to find your information from their phone or tablet. Your website is a prime place to let visitors know what you have to offer.
Remember to include relevant information any potential members may be looking for:⁠
Opening Hours,
Location and Travel Tips
Tariffs or Memberships
Contact Details
Available Resources
Image Gallery
Upcoming Events
Response to COVID19
And anything else you feel is relevant to your ideal member.
⁠Your site should indicate how prospective members can book a viewing of your space. Include links to your blog, if you have one, and any social media pages that support your workspace.
⁠A professionally created website is one of the best ways to exhibit your space and convert visitors into members.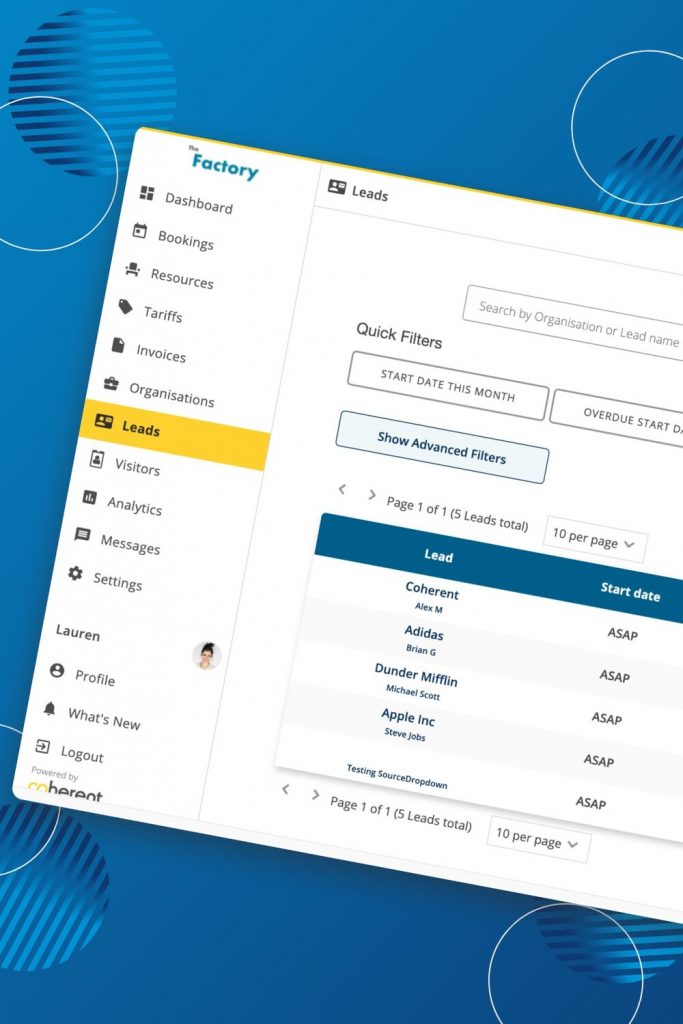 Tips to Keep Track of Leads
There are a few ways you can keep track of lead generation for your coworking space. Here are some tips to help you out:
Create a spreadsheet to keep track of all leads
Keep notes about the different types of leads you are following up with, as well as what they responded to when contacted
Schedule time in your calendar for follow-ups and other tasks related to managing your leads – this will help you keep track of everything that needs attention
Determine which type of lead is most important based on revenue potential, then focus your efforts there
Using a CRM system to organise your data is an effective way to stay organised and on top of each lead's progress

We created our CRM feature within Coherent to better support our operators with managing prospective members for their workspaces.
Add leads into Coherent to keep track of everyone interested in joining your workspace. Set reminders to regularly follow up with leads and get alerts when it's time to contact them.
What's more, you can send them unique sign-up links that automatically pre-fill the sign-up forms to make onboarding as frictionless as possible.

Final Thoughts
Lead generation is essential for any successful coworking space. With these tips, you should be able to generate more leads for your space and see an increase in members over time. We wish you all the best on your new workspace adventure.