New Educational Empty State Pages
We've just released an update to make the onboarding process for you and your members even smoother.
And what's especially exciting about this update is that it's the first feature release from our new front-end developer. Kat has only been working with us for a month and only started learning to code a few months ago!
She's already working on some significant UI improvements and will soon be looking at a huge redesign of our CRM feature, so keep your eyes peeled!
Educational empty state pages
When you visit a page for the first time, you'll now see a message explaining what that page will display or what that particular feature does. Once some content has been added to the page, the message will disappear.
If you're already using all the features that Coherent has to offer, then you won't see any of these messages – they're intended for new Coherent users.
We'll add new empty state messages to help you get to grips with our new features as we add new pages.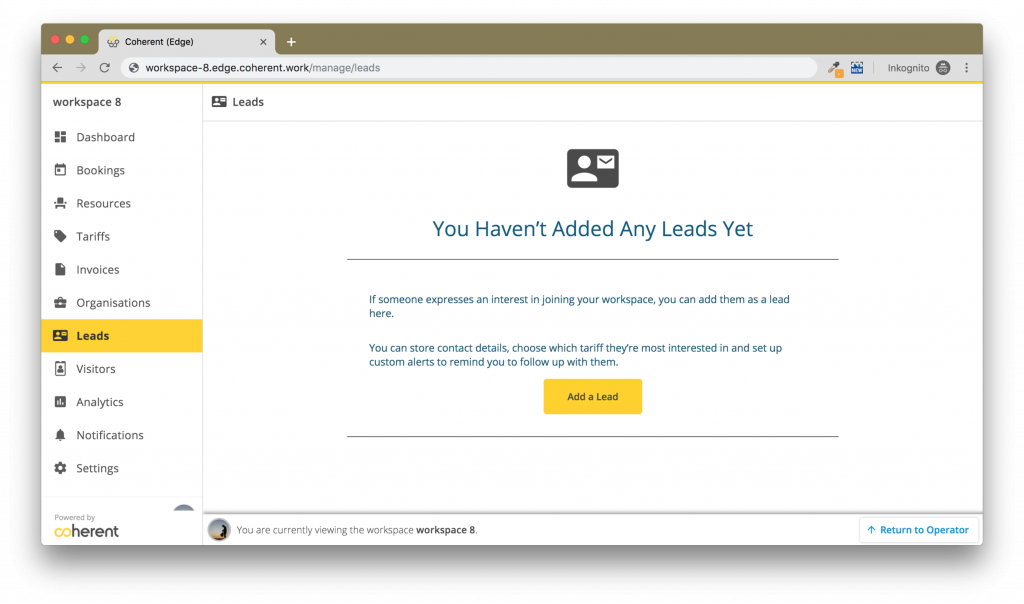 ---
We've also added these pages to the members' dashboards so that new members will get an introduction to the booking system and how the invoicing process works.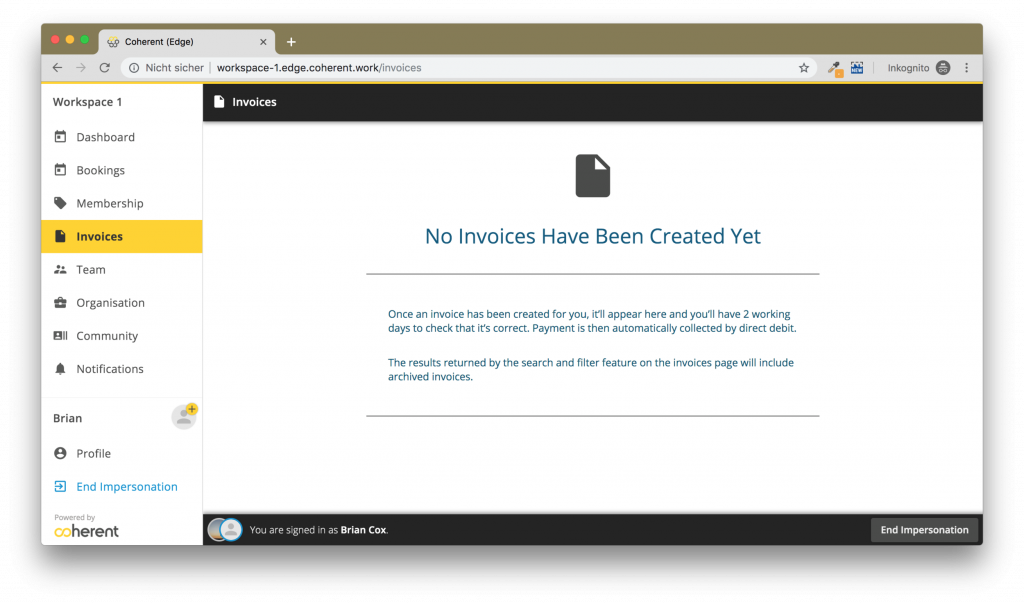 ---
Final Thoughts
We hope you enjoy this update! If you have any questions or feedback, please do not hesitate to reach out to us at support@coherent.work
Until next time, have a good one!